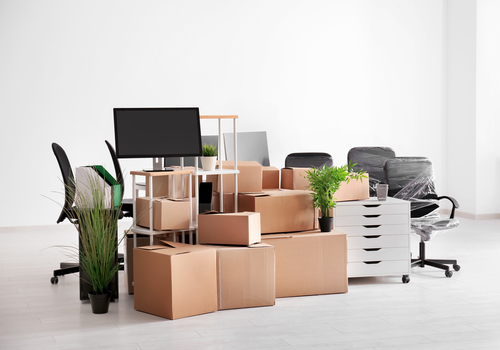 Home Moving in Salt Lake City, UT
Welcome to Furniture Master Moving Services Inc., your go-to choice for home moving and residential moving in Salt Lake City, UT. With more than 45 years' worth of experience in the moving industry, we take pride in providing top-notch services to ensure a seamless and stress-free moving experience for our valued customers.
Our moving company understands the importance of your belongings and the sentimental value that lies within. That's why our team of dedicated professionals are committed to handling each item with the utmost care and respect. Whether you're moving across town or across the state, we have the expertise and resources to make your move a success.
Why Choose Our Home Movers?
One of the key aspects that sets us apart from other moving companies is our personalized approach. We understand that every move is unique, and we strive to tailor our services to meet your specific requirements. From the initial consultation to the final delivery, we work closely with you to understand your needs and execute a customized moving plan.
When you choose Furniture Master Moving Services Inc., you can also expect a team of highly skilled and trained movers who are not only experts in their field, but also possess the dedication to deliver exceptional customer service. Our movers are experienced in handling all types of furniture and household items, ensuring their safe transportation from your old home to your new one.
We also take pride in our commitment to using high-quality packing materials and techniques to protect your belongings during the moving process. Our professional packers will carefully wrap your furniture, securely pack your fragile items, and label each box to ensure a smooth and organized moving experience. We understand that your furniture holds both financial and sentimental value, and we aim to deliver them in the same condition as when they left your old home.
At Furniture Master Moving Services Inc., we believe that communication is key. From the moment you reach out to us, we are dedicated to keeping you informed and updated throughout the moving process. Our friendly and knowledgeable customer service team is available to answer any questions or concerns you may have, ensuring that you have peace of mind every step of the way.
And as a licensed and insured moving company, you can trust us with your most valuable possessions. We adhere to strict safety measures to ensure the protection of your belongings, and our comprehensive insurance coverage provides additional peace of mind.
In addition to our residential moving services, we offer a range of other services to make your moving process even more convenient. We provide packing and unpacking services, so you can focus on settling into your new home without the stress of unpacking. Our team is also equipped to handle furniture assembly and disassembly, saving you time and effort.
Reach Out to Us in Salt Lake City, UT Today!
When searching for home moving services or residential moving services in Salt Lake City, UT, Furniture Master Moving Services Inc. is your trusted partner. We're committed to delivering a hassle-free moving experience that exceeds your expectations, and our dedication to customer satisfaction, attention to detail, and professionalism have made us a preferred choice for countless homeowners in the area.
So let us take the burden off your shoulders and make your next home move a seamless and stress-free experience. Contact Furniture Master Moving Services Inc. today, and let's start planning your move together!