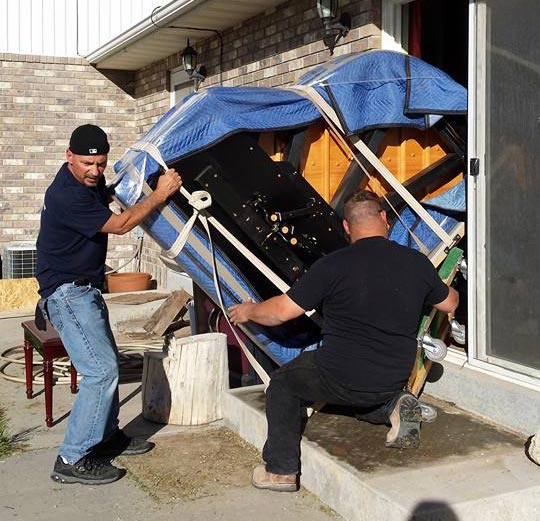 Same-Day Emergency Moving in Salt Lake City, UT
Welcome to Furniture Master Moving Services Inc., your premier destination for same day and emergency movers in Salt Lake City, UT. At Furniture Master Moving Services, our moving company prides itself on providing efficient and professional moving services for all your relocation needs, and that includes the emergency and last-minute moves that our customers might need.
Same Day Moving Services: Swift and Reliable Solutions for Your Urgent Needs
We understand that life can be unpredictable, and sometimes you may need to move on short notice. That's where our same day moving services come in. Whether it's a sudden change of plans or a last-minute decision, our experienced team is ready to assist you with the utmost care and efficiency. From small apartments to large homes, our same-day movers are trained to handle any size move, ensuring your belongings reach their destination safely and on time.
Emergency Moving Services: Trustworthy Assistance When Time is of the Essence
When an unforeseen event occurs and you find yourself in need of an emergency move, you can rely on Furniture Master Moving Services to alleviate your stress and provide you with prompt support. Our moving services are available 24/7 to help you with any urgent situation, ensuring a seamless transition to your new location. Whether it's due to natural disasters, time-sensitive business requirements, or any other unexpected circumstances, our dedicated team is here to assist you every step of the way.
Expert Care for Your Valuables from Our Same-Day Movers
As experts in the moving industry, we understand that certain items require special attention and delicate handling during transportation. That's why we offer our hot shot moving service, specifically designed for heavy and fragile items such as safes, pianos, sculptures, artwork, and more. Our highly trained movers possess the necessary skills and expertise to safely transport these valuable possessions to their new destination, ensuring their utmost protection throughout the entire process.
Contact Our Emergency Movers Today!
In addition to our same-day and emergency moving services, Furniture Master Moving Services specializes in full home and business moves. Our team of professional movers is equipped to handle every aspect of your move, from packing and loading to transportation and unloading. We prioritize the safety of your belongings and work diligently to ensure a smooth and efficient transition to your new home or office.
At Furniture Master Moving Services, we take pride in delivering exceptional customer service and providing reliable moving solutions tailored to our clients' needs. With our same-day and last-minute moving services, as well as our expertise in handling heavy and fragile items, you can trust us to meet your unique moving requirements with efficiency, care, and professionalism.
So contact us today to schedule your same-day or last-minute move with Furniture Master Moving Services Inc., your trusted partner for all your relocation needs in Salt Lake City, UT.