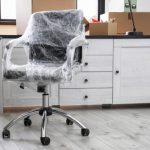 Moving can be a stressful and overwhelming process, but hiring a professional moving company can greatly alleviate the burden. However, not all moving companies are created equal, and it's crucial to choose one that is reliable, trustworthy, and capable of providing the services you need. If you're in the process of finding a moving company in Park City, Utah, here are some important factors to consider before making your decision.
1. Experience and Reputation
When choosing a moving company, it's essential to consider their experience and reputation in the industry. Look for a company that has been operating for several years and has a proven track record of delivering quality service. Check online reviews and testimonials from previous customers to get a sense of their reputation. A reputable moving company will have positive feedback and a history of handling moves efficiently and professionally.
2. License and Insurance
A critical factor to consider when choosing a moving company is whether they are properly licensed and insured. Verify that the company has the necessary licenses and permits required by the state of Utah. This ensures that they meet the legal requirements and standards set by the industry. Additionally, make sure they have adequate insurance coverage to protect your belongings in case of any accidents or damages during the move.
3. Services Offered
Different moving companies may offer different services, so it's important to determine your specific needs and find a company that can fulfill them. Consider whether you require full-service packing and unpacking, furniture disassembly and reassembly, storage options, or specialty item handling. Discuss your requirements with potential moving companies to ensure they can meet your needs and provide the moving services you require.
4. Pricing and Estimates
Before hiring a moving company, it's crucial to understand their pricing structure and get a detailed estimate of the costs involved. Request an in-home consultation or a virtual survey, where a representative from the moving company will assess your belongings and provide an accurate estimate of the moving costs. Make sure to inquire about any additional fees or potential hidden costs to avoid surprises on moving day. Compare estimates from different companies to ensure you are getting a fair and competitive price.
5. Professionalism and Customer Service
The level of professionalism and customer service provided by a moving company can greatly impact your moving experience. Look for a company that is responsive to your inquiries, provides clear communication throughout the process, and has knowledgeable and friendly staff. A professional moving team will arrive on time, handle your belongings with care, and ensure a smooth and hassle-free moving experience.
6. Local Knowledge and Resources
If you're moving to or from Park City, Utah, it's beneficial to choose a moving company that has local knowledge and resources. Local movers are familiar with the area's logistics, potential challenges, and regulations. They can navigate narrow streets, parking restrictions, and any other unique aspects of the region. Moreover, a local moving company may have established relationships with storage facilities or other service providers, which can be advantageous for your move.
7. References and Recommendations
Don't hesitate to ask potential moving companies for references or seek recommendations from friends, neighbors, or local real estate agents. Hearing about the experiences of others who have used a particular moving company can provide valuable insights and help you make an informed decision. Positive references and recommendations from trusted sources can give you confidence in your choice.
Summary
Choosing a moving company in Park City, Utah, requires careful consideration of several factors. Prioritize experience and reputation, ensure proper licensing and insurance, and evaluate the services offered. Obtain detailed estimates, assess the level of professionalism and customer service, and take into account the company's local knowledge and resources. Lastly, seek references and recommendations to validate the company's reliability. By considering these important factors, you can select a moving company that best meets your needs and ensures a smooth and stress-free moving experience.
Need a Moving Company in Salt Lake City, UT?
Welcome to Furniture Master Moving Services Inc.! We are a 5-star family-owned and -operated moving company that specializes in piano and gun safe moving services. We have over 45 years of experience in moving oversized items from point A to point B. Furniture Master Moving Services Inc. believes pride, integrity, and kindness is the only way to do business with the community in Salt Lake City, UT. In addition to our oversized furniture moving services, we also provide loading and unloading of U-Hauls and much more. Call us today to speak with Leroy about your moving service needs.