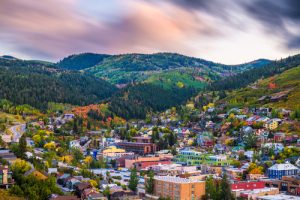 If you are considering a move to Park City, Utah, you have made a great choice! Known for its stunning mountain views, world-class skiing, and vibrant outdoor lifestyle, Park City offers a unique living experience. However, relocating to a new city can be a daunting task. In this blog post, we will cover everything you should know before making the move to Park City.
1. Climate and Geography
Park City is located in Summit County, Utah, and sits at an elevation of approximately 7,000 feet above sea level. The city experiences a semi-arid climate, with hot summers and cold winters. Snowfall is abundant during the winter months, making it a paradise for winter sports enthusiasts. The breathtaking natural beauty of the surrounding mountains and the proximity to the Wasatch-Cache National Forest make it a haven for outdoor activities year-round.
2. Housing and Real Estate
The real estate market in Park City offers a wide range of options, from luxurious mountain retreats to cozy family homes. The demand for properties in the area is high, so be prepared for competitive prices and a fast-paced market. It is advisable to work with a local real estate agent who can help you navigate through the buying or renting process.
3. Cost of Living
While Park City offers an exceptional quality of life, it is important to note that the cost of living may be higher compared to other regions. Housing prices, utilities, and groceries are generally more expensive. However, the cost of living is balanced out by the abundance of outdoor activities, access to top-notch schools, and a tight-knit community atmosphere.
4. Education
Park City is known for its excellent education system. The Park City School District is highly regarded and boasts a range of public schools offering quality education. Additionally, there are private and parochial schools available for families seeking alternative options. The proximity to world-renowned universities, such as the University of Utah and Brigham Young University, also makes Park City an attractive location for higher education.
5. Outdoor Recreation
One of the main reasons people are drawn to Park City is the incredible outdoor recreation opportunities it offers. The city is home to world-class ski resorts, including Park City Mountain Resort and Deer Valley Resort. Whether you are an experienced skier or a beginner, these resorts offer something for everyone. During the summer months, residents can enjoy hiking, biking, fishing, and golfing in the scenic mountains. The Park City Trail System provides an extensive network of trails for all skill levels.
6. Cultural Scene
Park City is not only renowned for its natural beauty but also its vibrant cultural scene. The city hosts the Sundance Film Festival, one of the most prestigious independent film festivals in the world. Additionally, there are numerous art galleries, theaters, and live music venues throughout the year. Park City's Historic Main Street is a popular destination for art walks, shopping, and dining.
7. Community and Events
Moving to Park City means becoming part of a close-knit community. The city organizes various events and festivals throughout the year, fostering a sense of unity among residents. The Park City Fourth of July Celebration, the Kimball Arts Festival, and the City Park's free summer concert series are just a few examples of the exciting community events you can look forward to.
Conclusion
Moving to Park City, Utah, offers a unique living experience with its breathtaking natural beauty, world-class outdoor recreation, and vibrant cultural scene. By familiarizing yourself with the climate, housing market, cost of living, education system, and community events, you will be well-prepared to make the most out of your new home in this incredible mountain town.
Got Questions? Let Us Help!
Welcome to Furniture Master Moving Services Inc.! We are a 5-star family-owned and -operated moving company that specializes in piano and gun safe moving services. We have over 45 years of experience in moving oversized items from point A to point B. Furniture Master Moving Services Inc. believes pride, integrity, and kindness is the only way to do business with the community in Salt Lake City, UT. In addition to our oversized furniture moving services, we also provide loading and unloading of U-Hauls and much more. Call us today to speak with Leroy about your moving service needs.